iGenuity - Our Fraud Management Solution
Product
iGenuity - Our Fraud Management Solution
The XINTEC iGenuity fraud management system is designed to simplify and automate the fraud detection process.
iGenuity enables Fraud Analysts to easily and quickly access real-time information on how end customers are using services on their network, or on roaming partner networks.
Any suspicious or potentially fraudulent activity can be instantly identified and brought under control so that financial losses are avoided.
iGenuity is modular, and can be deployed on-site, in the Cloud, or as a Managed Service.
Easy to install, configure and maintain, iGenuity is an ideal and cost-effective choice for lean fraud management operations or for a rapid response to specific fraud issue.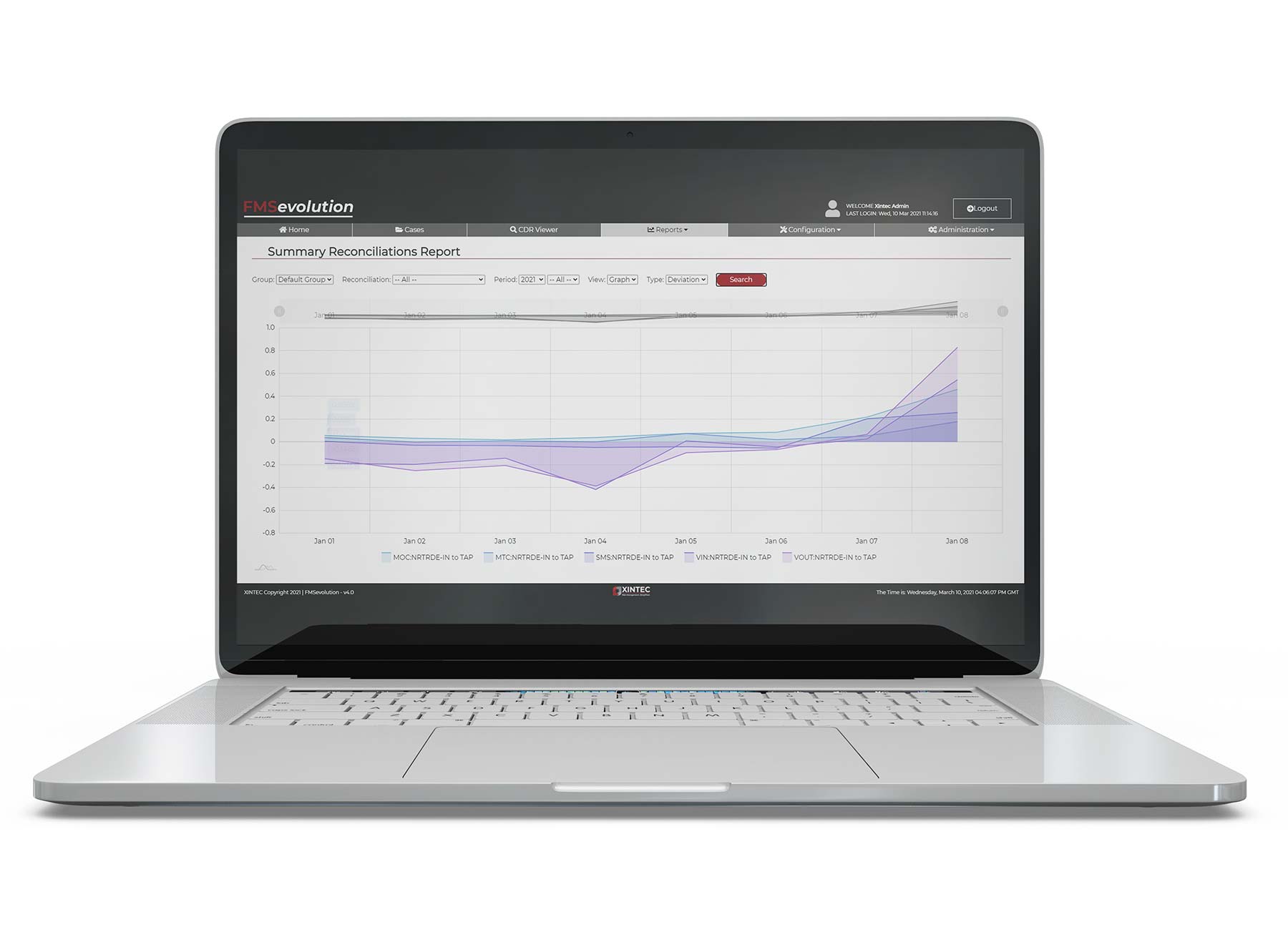 Statistics
The Solution in Numbers.
$33 billion operator fraud losses in 2020
iGenuity searches over 10 Billion records a day for fraud threats on behalf of our customers
Fraud set to reach €41 billion in 2024
Frauds
iGenuity protects against the industry's most commonly known fraud types...
The system analyses inbound and outbound calls to detect wangiri patterns
Used to detect frauds that occur at the time of voucher recharges.
07.
Revenue Share Fraud (IRSF)
The IRSF module uses several complimentary techniques to identify classic IRSF and Package Abuse (trickle IRSF)
This module prevents IoT and DoS related attacks on your network
The iGenuity spamming module can be applied to SMS, MMS or Voice.
The system uses a series of techniques to detect and prevent mobile money fraud
The system uses a pattern analyser and a correlation module to detect fraud
Identifying high usage and PBX hacking on fixed-line networks.
This module prevents unwanted or fraudulent subscriptions on the network
Frauds
...and many other fraud types
IMEI abuse
SIM swapping
Voucher fraud
Social engineering
IMEI reprogramming
Roaming fraud
Top-up fraud
Mobile commerce fraud
SIM stuffing
TAP to NRTRDE integrity checks
IN fraud
M2M fraud
Overlapping calls
Premium Rate Service (PRS)
SIM cloning
Mobile malware
Proxy fraud
5G related fraud
Who this is helping
Some interesting case studies
XINTEC implements our Roaming Fraud Detector module for Orange

Orange have chosen XINTEC primarily due to our speed of implementation and value for money. XINTEC systems are fully scalable and modules can quickly be added to cover multiple fraud types
Vodafone Ghana runs FMSevolution for its 8 million Subscribers

Vodafone Ghana have been running the XINTEC FMS since 2009 and have recently upgraded to our flagship 'FMSevolution 3.0' which is consistently providing excellent results for their fraud tram
Build to the highest quality standards based on agile development methodologies, iGenuity is easy to install, configure and maintain, making it an ideal and cost-effective choice for lean fraud management operations.